Programme Information at Glance
---
Masters of Science in Energy for Circular Economy consists of course work and a research component
Duration : 2 years
Course work : 90 ECTS Credits/45 SLQF Credits
Thesis Research : 30 ECTS Credits/15 SLQF Credits
Total Credits : 120 ECTS Credits/60 SLQF Credits
The courses of the study programme are made available to the learners in 4 semesters where the last semester is devoted to a research project. The study programme consists of four tracks of specialization, that are to be offered by each of the four partner universities as given below. Semesters 1 and 2 cover common courses that lay the foundation for all four tracks. Selection of elective courses and a track specialization will be according to the preference of the students. Students undertake a research project of 15 SLQF credits in Semester 4, relevant to the specialization. All Student will register at The Open University of Sri Lanka for Semesters 1 and 2 courses, and transfer to the university which offers the specialization the student wishes to follow for Semesters 3 and 4.
First Year Curricula
---
Year 1 (Semesters 1 and 2 courses) common curriculum consists of courses in the areas of energy, and circular economy together with a challenge project running over both semesters. These courses will support the students to have a broad understanding of different areas of energy and they are better placed to select a specialization in for the second year of study. The first-year courses are coordinated by The Open University of Sri Lanka.
Second Year Curricula
---
The second year is your chance to focus on the areas that interest you the most. Students can choose courses from the following areas of specialization that will determine which university you will attend in the second year.
Energy for Industry (offered by The Open University of Sri Lanka)
Renewable Energy Systems (offered by University of Moratuwa)
Power Generation and Supply (offered by University of Peradeniya)
Energy Technology and Management (offered by University of Ruhuna)
Programme Delivery and Learner Support System
---
This is a fully online programme with courses stored in an online repository (Learnify) and delivered on a Learning Management System (Moodle).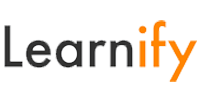 Specific delivery of teaching and learning strategies would include the following:
Virtual Day Schools on an online platform (Moodle)
Online mentoring in small groups
Design projects
Challenge-based projects
Remote laboratories
Incubators on business ideas
Case studies
Guest lectures
Individual research project
Application and Tuition Fees
---
Application Fee: LKR 5000 (Local students) & USD 15 (International students)
Tuition Fee: LKR 375,000 (Local students) & USD 2,500 (International students)